Queen City Ear Nose and Throat offers quality audiology services whether your hearing problems have developed suddenly or over time. Our experienced ear care specialists can provide you with a comprehensive hearing test to diagnose the nature and extent of your hearing disorder.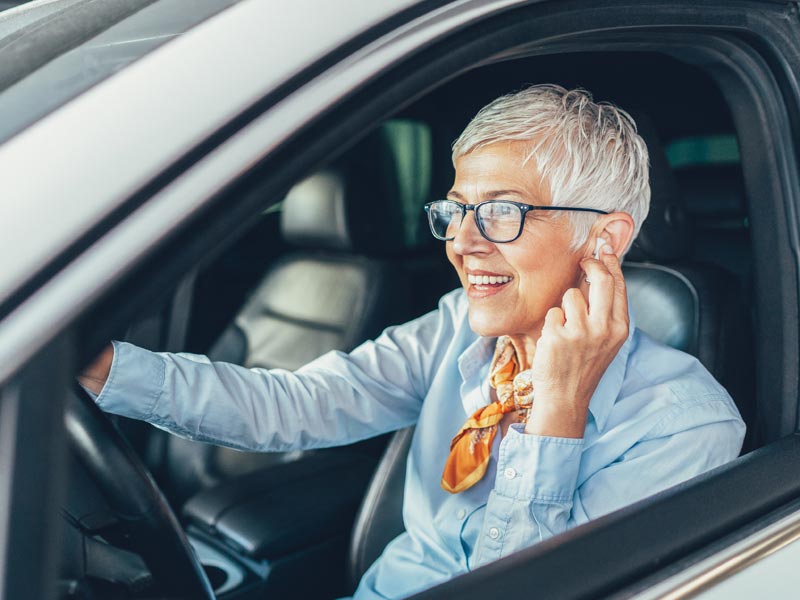 Several things may cause a hearing disorder. These may include:
Physical ear trauma
Exposure to loud noises
Ear infections
Inner ear conditions that can affect hearing and balance
A symptom associated with a syndrome
A side effect of being exposed to medications for other medical conditions that can be toxic to the inner ear and nerve hearing
How Hearing Problems Can Affect People's Lives
Each patient's hearing disorder is unique, and different levels of hearing loss can have variable effects on each individual, depending on their daily activities. Our audiologists understand hearing loss and how losing a critical part of sensing your environment negatively impacts a patient's quality of life.
As a result of hearing loss, children may experience slower developmental milestones, such as speech and language delays. Kids may struggle to hear and reproduce sounds accurately, leading to difficulties in communication and following instructions.

For older people, hearing problems can create challenges in communicating with friends and family, leading to feelings of social isolation and loneliness. Adults with hearing loss also have a higher risk of dementia-related diseases like Alzheimer's and other memory and cognitive disorders.
Problems in the inner ear's vestibular system, which maintains balance and spatial orientation, can cause various symptoms. These may include include dizziness, vertigo, and a sense of disequilibrium that can result in falling due to lack of balance.

Seeking early treatment can help mitigate the impact of hearing loss on individuals. Consult an audiology doctor if you or a loved one are experiencing hearing and balance problems. An ear care specialist can conduct a hearing test to evaluate the extent and nature of the hearing loss and provide the necessary treatment.
Seek Help From Trusted Hearing Doctors
Contact us at Queen City Ear Nose and Throat if you're searching for audiology services in Charlotte and nearby areas. We're big enough to serve you but small enough to care. Our experienced audiologists will determine the type of hearing loss you are experiencing and the best treatment options for your case.

Our hearing doctors stay up-to-date with the latest technologies hearing aid companies offer. They can also introduce you to treatment options you may have never considered.

We're passionate about improving the quality of life for every patient. Your success in recognizing the signs of hearing loss, improving your hearing, or overcoming the symptoms of a vestibular problem is very important to us. Request an appointment today and let our experienced and trained doctors of audiology help you with your hearing difficulties.