Here's the Dream Team that makes Queen City Ear, Nose, and Throat run ship-shape!
---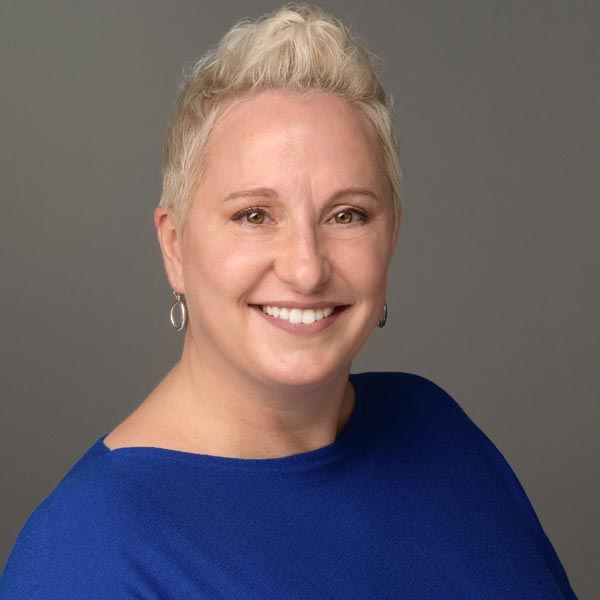 Dawn Hulthen Koncsol | Practice Administrator | AuD, FAAA
Dawn Hulthen Koncsol attended the University of Akron where she received both her B.S. in Communicative Disorders and her M.S. in Audiology. In 2012 she earned her Doctorate of Audiology from A.T. Still University, and is a fellow of the American Academy of Audiology. Dawn has received board certification in audiology. In 1996 she relocated to North Carolina and has since worked as an audiologist and an administrative director in various medical and private settings.
At Queen City Ear Nose and Throat, Dawn is our Practice Administrator, who is a critical part of making sure our offices run smoothly, every day. Not only does Dawn have a vibrant and fun personality, she also has excellent communication skills, and seems to resolve any potential road block commonly experienced in office operations. We are thankful to have Dawn working with us, making sure the practice is open every day on time and with smiles on people's faces.
---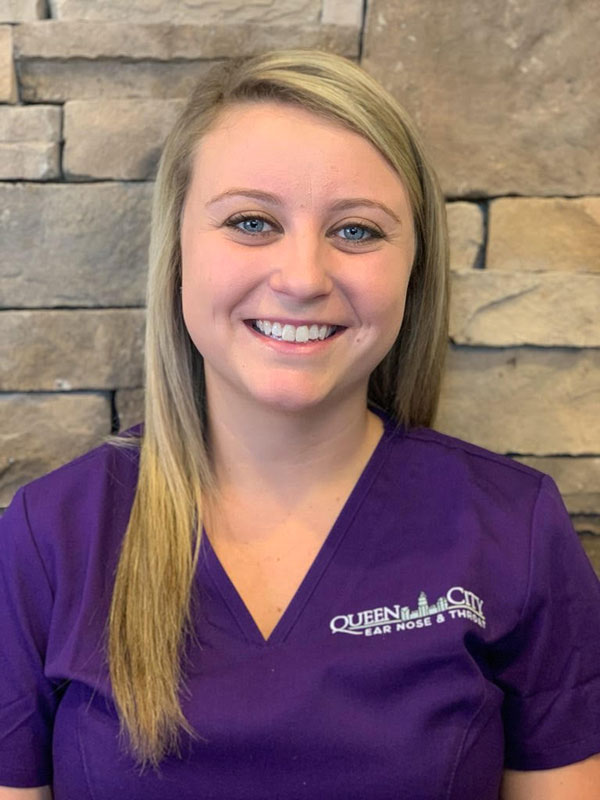 Meet Megan
Megan graduated from the Medical Assistant Program at South Piedmont Community College in 2015. She has worked with the physicians at Queen City Ear Nose & Throat for 4 years. Megan comes from a big family including twelve nieces and nephews. She is a dog mom to a beautiful chocolate lab, Kass and is a wife of 2 years. She enjoys being outside with her husband riding 4 wheelers and spending time with her family. Her favorite place to visit is the beach.
---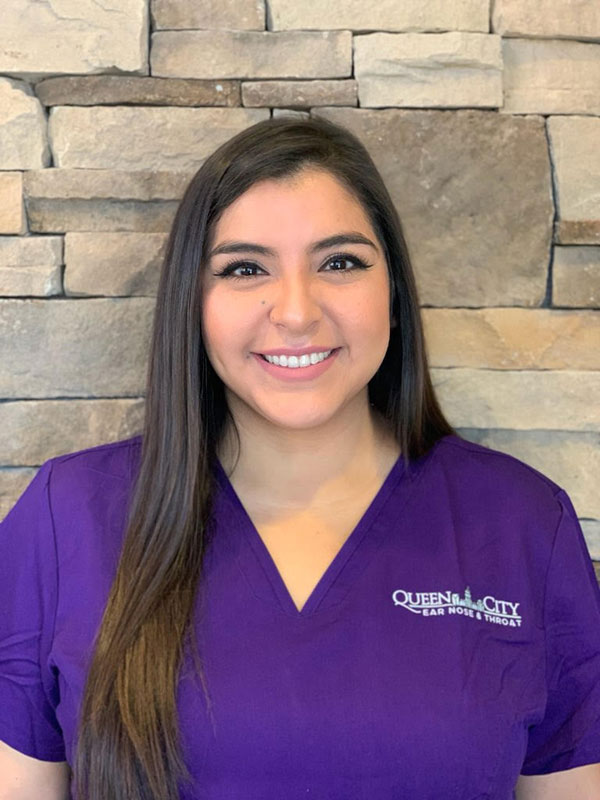 Meet Michelle
Born in California, Michelle's family moved to North Carolina when she was 3 years old. She graduated from Kaplan College in 2011 as a medical assistant and has since worked alongside the physicians of Queen City Ear, Nose, and Throat. Michelle is fluent in English and Spanish and works as our interpreter to assist our spanish speaking patients. She is the mom to a 9 year old Boxer named Prince. In her spare time, she helps run a local crafting business, Craftastic Designs, alongside her best friend. Michelle also enjoys spending time with her family and friends and traveling to new places. She dreams of visiting Greece, Bali, and Iceland.
---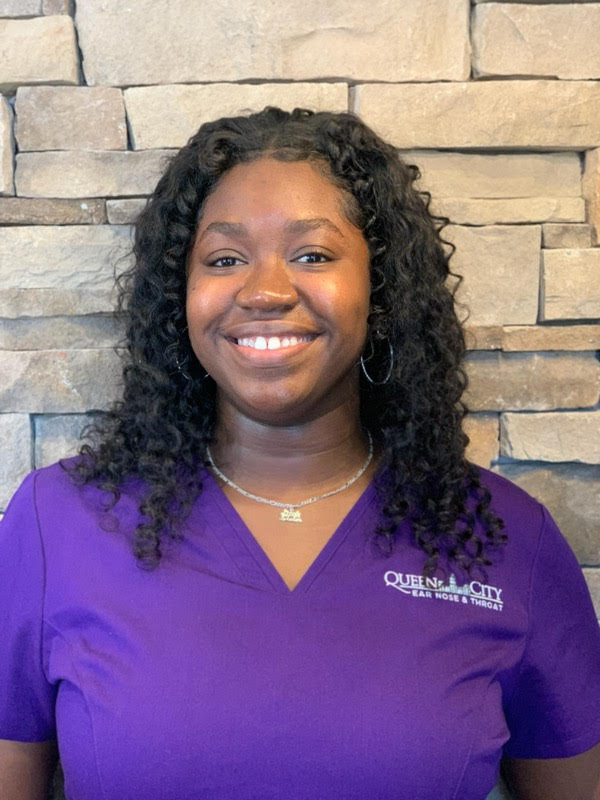 Meet Roshunda
Roshunda graduated from SPCC where she earned a degree in Medical Office Administration. She enjoys playing video games and spending time with her family. Roshunda has worked alongside the physicians at Queen City Ear Nose and Throat for three years. She will be the first to greet you when visiting our Monroe office.
---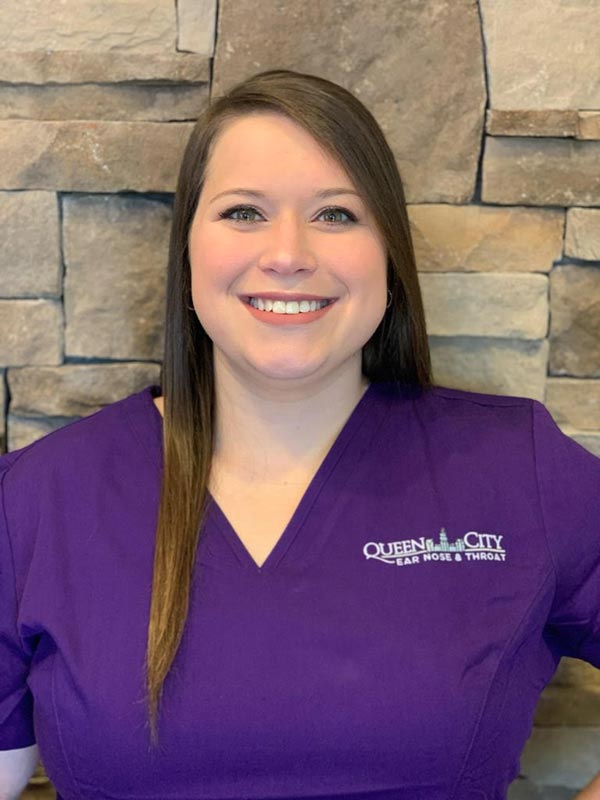 Meet Casey
Casey has worked alongside the Physicians for the past 2 years. She is our most energetic medical assistant of our group and brings a lot of energy to Queen City ENT. She is a mom to 2 adorable boys (ages 1 and 3) and is married to her husband that serves as a police officer. In her spare time, Casey enjoys shopping and spending time with her family.
---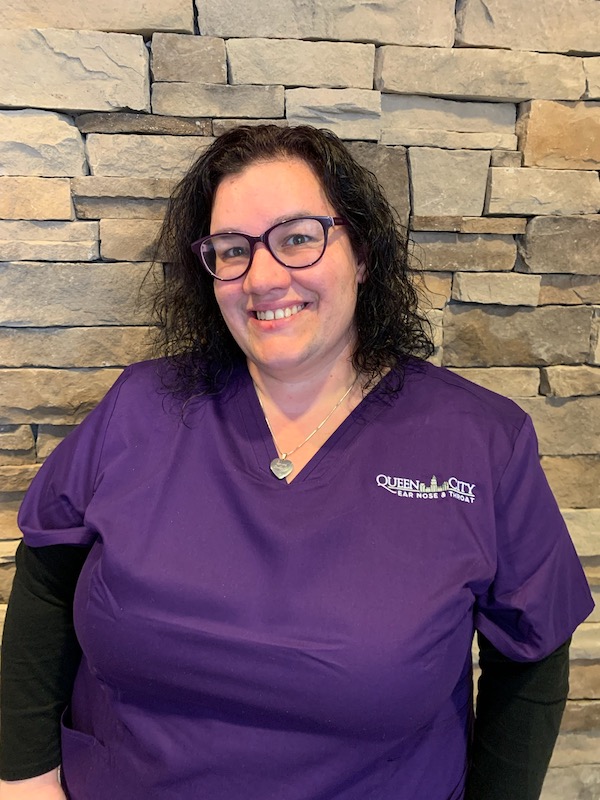 Meet Tracy
Tracy has worked along side the Queen City doctors prior to its opening, and has been an important help to Queen City ENT with many technical aspects of the day-to-day operations. Tracy has been in the medical field for 19 years as a Certified Nursing Assistant (CNA), Med Tech and currently is a Certified Medical Assistant (CMA). Born and raised in Unionville North Carolina, Tracy likes to spend her free time with her family, traveling to new places, and taking care of her "zoo of animals" (dogs, ducks, bearded dragons, pythons, and a gecko!) Tracy is currently working to get her Registered Nurse Associate's Degree at Stanly Community College.
---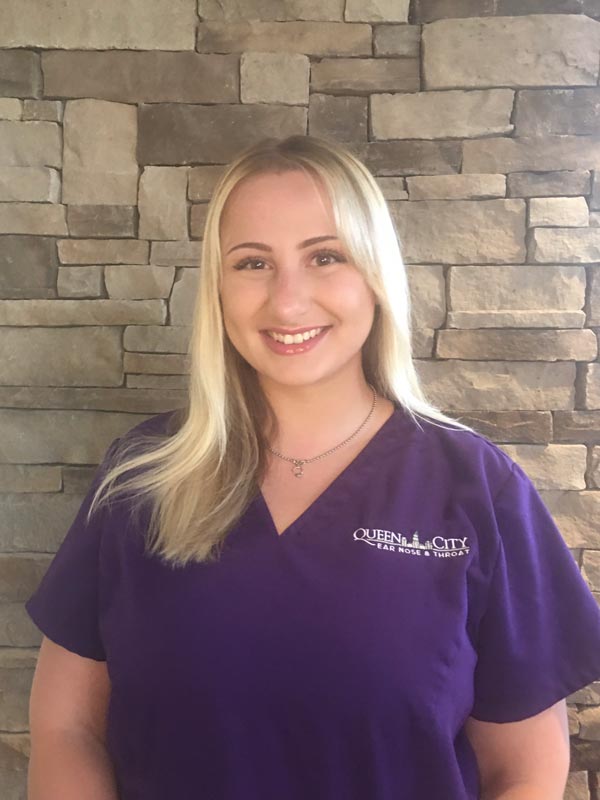 Meet Morgan
Morgan joined the Queen City Ear, Nose, and Throat team in July 2021 upon graduation from the University of North Carolina at Charlotte, where she obtained her degree in Spanish and Italian. Morgan enjoys helping people, is a very caring and considerate person and is a great team member. When she's not in the office serving as a medical assistant, Morgan spends her time traveling, crafting, and playing Dungeons & Dragons.